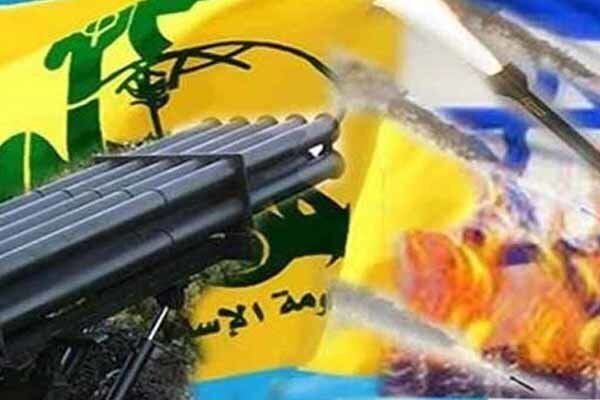 The Maariv newspaper claimed today (Sunday) that the Zionist regime's security agencies have estimated that Hezbollah has 100,000 missiles of various types.
The newspaper added that the number of missiles in Hezbollah's missile arsenal has increased dramatically since the second war against Lebanon in 2006 and that the threat to the Israeli regime's internal front has increased.
Most of Hezbollah's rockets and missiles arsenal consists of Katyusha missiles, which weigh 20 kilograms and have a range of 40 kilometers, the report said, citing the Missile Threat website.
The report further claims that the Lebanese Hezbollah resistance movement also possesses Fajr missile; The Fajr 3 missile has a range of 43 km and the weight of its warhead reaches 45 kg.
Accordingly, the Lebanese Hezbollah resistance movement also possesses a more advanced Fajr 5 missile with a range of 75 km and a warhead weighing 90 kg.
It is further claimed that the "Ra'ad-II" and "Ra'ad-3" missiles of the Iranian version of the Russian "FROG-7" missile are also in Hezbollah's arsenal; A missile capable of targeting the depths of the Israeli regime.
The Maariv newspaper has claimed that Hezbollah and Iran are trying to increase the accuracy of advanced missiles, resulting in the advanced Zelzal (earthquake) missile, which has a range of 1 to 125 to 160 kilometers and a warhead weighing 500 kilograms.
Zelzal (Earthquake)-2 is more advanced and has a range of 210 km and a warhead weight of 600 kg.
Hezbollah's missile arsenal also includes the Fateh-110 missile, a short-range ballistic missile that appears to be a different version of Zelzal- 2, the report added.
The Fateh-110 missile has a range of 250 to 300 km and a warhead weighing 500 kg.
The Zionist media have repeatedly published reports about Hezbollah being equipped with various missiles.
6125**7129
Follow us on Twitter @IrnaEnglish