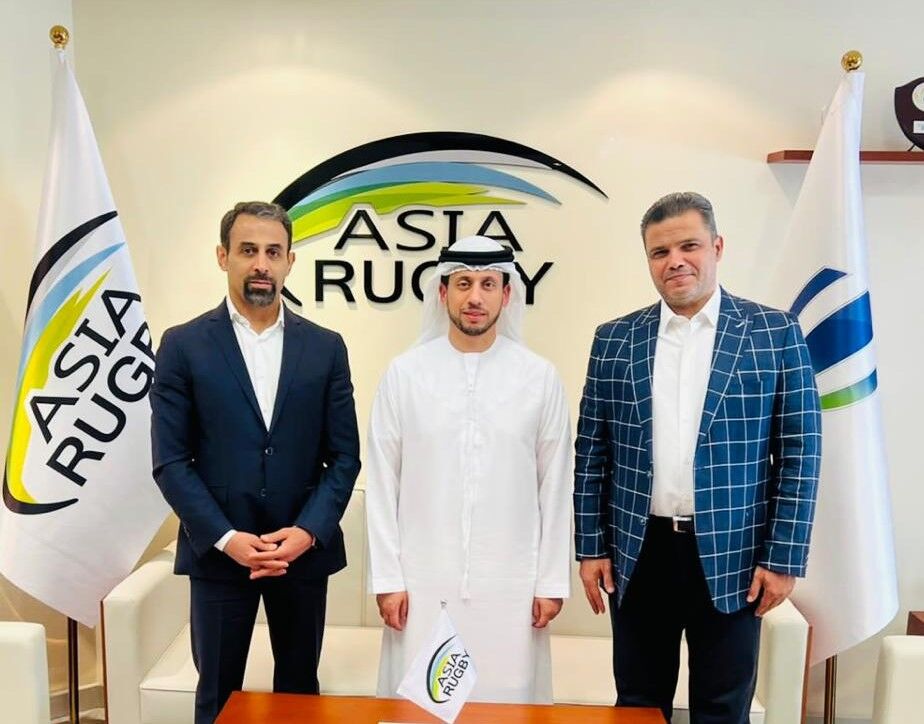 Head of IFSA Mohammad Alipour and Asia Rugby President Qais Abdulla Al Dhalai met on Saturday and agreed that Tehran would host the coming rugby tournament of West Asia.
So far, Iran, Qatar, Lebanon, and Iraq have finalized their participation in the tournament.
In the meeting, Al Dhalai praised Iran's governmental sport organizations for their support of rugby and said that this would lead to the advancement of Iran's rugby.
9416**9417
Follow us on Twitter @IrnaEnglish