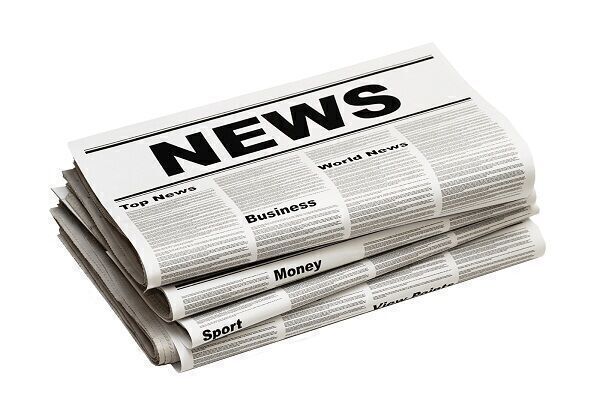 *** Iran DAILY
--Turkmen president, Pakistani FM due in Tehran today
The Turkmen president and Pakistani foreign minister arrive in Tehran today for talks with senior Iranian officials. The two-day visit by Serdar Berdimuhamedov, the new Turkmen president, comes at the official invitation of his Iranian counterpart, Seyyed Ebrahim Raeisi, according to Karafarinane Eghtesad.
Heading a high-ranking politico-economic delegation during the trip, he had previously traveled to Iran as the special envoy of the then Turkmen president and his father, Gurbanguly Berdimuhamedov.
-- Iranian architecture in pre-Islamic period
Examples of prehistoric and pre-Islamic architecture of Iran are found in ancient huts, remnants of old towns and villages, fortresses, temples and fire temples, mausoleums and palaces, dams and bridges, bazaars, highways and roads, towers and outposts, garden pavilions, and monuments. The earliest forms of architecture known in Iran include peasant huts and farming hamlets. These structures were made of mud bricks and mortar and featured painted walls.
From the fifth millennium BCE, handmade bricks instead of wood were used to make huts.
-- Foreign direct investment in Iran rose by 6% in 2021: UNCTAD
Foreign direct investment (FDI) in Iran grew by six percent last year after three consecutive years of decline following the reinstatement of sanctions by the United States, said a report by United Nations Conference on Trade and Development (UNCTAD).
According to World Investment Report 2022, FDI flows to Iran reached $1.425 billion in 2021, compared to $1.342 billion in 2020.
*** KAYHAN INTERNATIONAL
-- Iran's Sabre Team Wins Bronze at Asian Fencing Championships
Iran's saber team on Monday claimed a bronze medal at the 2022 Asian Fencing Championships in South Korea. In the match, held at the SK Olympic Handball Gymnasium in Songpa, Seoul, Iran defeated Hong Kong 45-43 to finish third in the competition.
Iran's Ali Pakdaman, Mohammad Fotouhi, Mohammad Rahbari and Nima Zahedi had earlier lost to Japan 45-44 and failed to reach the final. The 2022 Asian Fencing Championships started in Seoul on June 10 and will finish on June 15.
-- Iran Seeks to Strengthen Economy Through Interaction
Economy Minister Ehsan Khanduzi insisted that the most important priority for the Iranian government is to strengthen the economy.
In a brief address at 2022 Annual Meetings of Islamic Development Bank (IDB) Group in Sharm El Sheikh, Egypt, Khanduzi called for the calculation of the food vulnerability index of the 57 Islamic member countries of the bank every year to calculate how far the Islamic countries are from the other countries.
-- National Museum Hosts Iraqi Culture Minister
Iraqi Minister of Culture, Tourism and Antiquities Hassan Nazem at the head of a delegation visited the National Museum of Iran on Sunday.
According to the General Directorate of Public Relations and Information, the Iraqi delegation, accompanied by Mohammad Ali Kiani, Director General of Cultural Cooperation and Iranians Abroad, visited the museum and were welcomed by Jibril Nokandeh, Director-General of the National Museum of Iran.
*** TEHRAN TIMES
-- New painting by Hassan Ruholamin represents Imam Reza's rain prayer
Iranian artist Hassan Ruholamin has portrayed the story of the rain prayer by Imam Reza (AS), the eighth Imam of the Shia, in his latest painting. The painting named "The Rain Prayer" was unveiled at the shrine of Imam Reza (AS) in Mashhad on Saturday as part of the Imam's birthday celebration.
The 2.4X3-meter oil painting depicts Imam Reza (AS) on a rock with people around him praying for rain.
-- FDI inflow to Iran rises over 6% in 2021: UNCTAD
The United Nations Conference on Trade and Development (UNCTAD), in its latest investment report dubbed "International Tax Reforms and Sustainable Investment", has said foreign direct investment inflow to Iran increased by 6.4 percent in 2021 compared to the previous year.
The report, published on June 9, put the Islamic Republic's FDI inflow at $1.429 billion in 2021, while the figure stood at $1.342 billion in 2020. According to the report, Iran also had $82 million in foreign direct investment in other countries in 2021, up from $78 million the previous year.
-- Intl. medical visits to Fars province hits record high
The number of international travelers who received medical services in Fars province's hospitals hits a record high during the first two months of the current Iranian calendar year, the province's deputy governor-general has said.
The number of medical travelers to Fars jumped 250 percent and 550 percent respectively in Farvardin (Mar. 21-Apr. 20) and Ordibehesht (Apr.21-May 21) in comparison to the same months last year, Karafarinane Eghtesad quoted Mohammad Farrokhzadeh as saying on Sunday.
6125**9417
Follow us on Twitter @IrnaEnglish