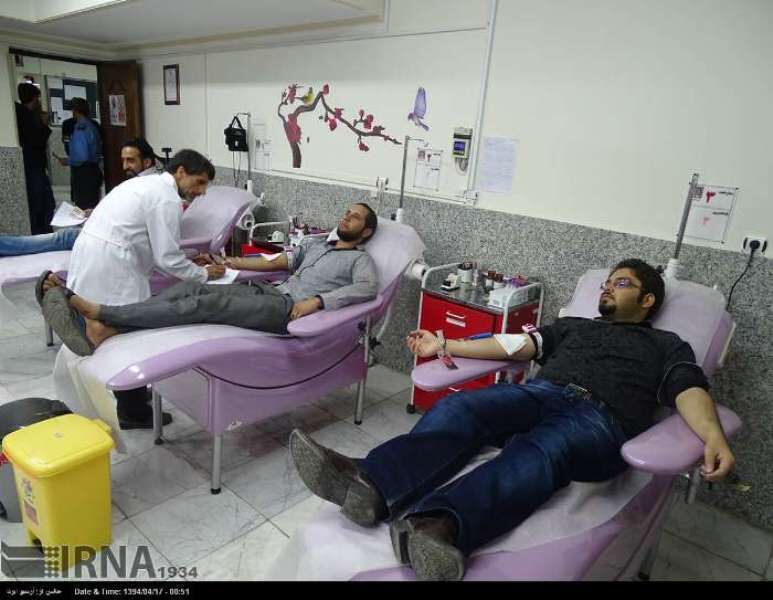 Syed Jaffar Hussain, Representative of the World Health Organization (WHO) and Head of Mission in Islamic Republic of Iran, said on Tuesday that countries around the globe commemorate June 14 as the World Blood Donor Day.
Hussain further noted that this year's World Blood Donor Day focuses on the importance of solidarity in donating blood, which helps saves millions of lives each year.
The World Health Organization urges all countries to appreciate all blood donors and pursue those, who have not donated blood yet, to go through with the humanitarian effort, he argued.
The World Blood Donor Day has been designated to promote all human-beings to donate healthy blood and provide people around the world with useful knowledge on the critical role of blood donation in saving human lives, the head of mission said.
Moreover, the World Health Organization calls on governments and officials involved in healthcare to establish proper facilities and infrastructure for blood transfusion, he noted.
The donated blood and also blood products can assist to save women during pregnancy and delivery as well as children who suffer from anemia of chronic disease, Thalassemia and victims of catastrophes, accidents and serious injuries, Hussain said.
The Iranian Blood Transfusion Organization is cooperating with the World Health Organization and tries hard to provide needy patients with blood and healthy blood products, the envoy praised.
He expressed hope that coordination and collaboration with the Iranian Blood Transfusion Organization will be enhanced to share Iranians' know-how with other regional countries.
A former Iranian official emphasized that the number of 2.5 million blood donors in Iran per annum shows that the Islamic country stands at the top of the blood donation index among countries of the Eastern Mediterranean region.
In accordance with the statistics reported by the World Health Organization, the rate of blood donation in Iran is 1.5 times more than in other countries with moderate-income levels.
Countries in the Eastern Mediterranean region consist of Afghanistan, Bahrain, Djibouti, Egypt, Iran, Iraq, Jordan, Kuwait, Lebanon, Libya, Morocco, Palestine, Oman, Pakistan, Qatar, Saudi Arabia, Somalia, Sudan, Syria, Tunisia, the UAE, and Yemen, the WHO reported.
4208**7129
Follow us on Twitter @IrnaEnglish