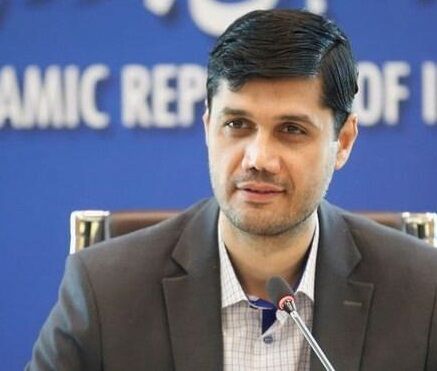 CEO of Iran's Railways in the meeting that was held in Tehran, welcomed expansion of cooperation with Afghanistan in this regard, and said that Iran will expand ties, if Afghanistan is ready for long-term cooperation.
The CEO of the railway also stressed resumption of Khaf-Herat railway, meeting the requirements and how to operate this route, as well as ensuring the safety of the route on this route by Afghanistan.
In his remarks, Salehi added that Iran and Afghanistan have many potentials to expand ties, but these advantages are not activated properly and the enemies of both countries are happy with the backwardness.
Head of the Afghanistan Railway department, Bakht-ur-Rahman Sharafat, for his part, expressed condolences over the recent train derail in eastern Iran, and said that the Afghan government welcomes broadening of ties with Iran.
Sharafat called for cooperation of officials of the Ministry of Roads and Urban Development of the Islamic Republic of Iran to resume the third phase of Khaf-Herat Railway.
The first railway between Iran and Afghanistan was launched in December 2020, linking the Iranian northeastern city of Khaf to Afghanistan's western city of Ghoryan over a 140 km track.
A further 85 kilometers (53 miles) of railway is needed from Rozanak to be connected to Afghanistan's third largest city.
Once completed, the railway would help transport six million tons of goods and up to a million passengers annually running along the East-West transit corridor connecting China to Turkey and Europe via Uzbekistan, Afghanistan and Iran.
6125**2050
Follow us on Twitter @IrnaEnglish