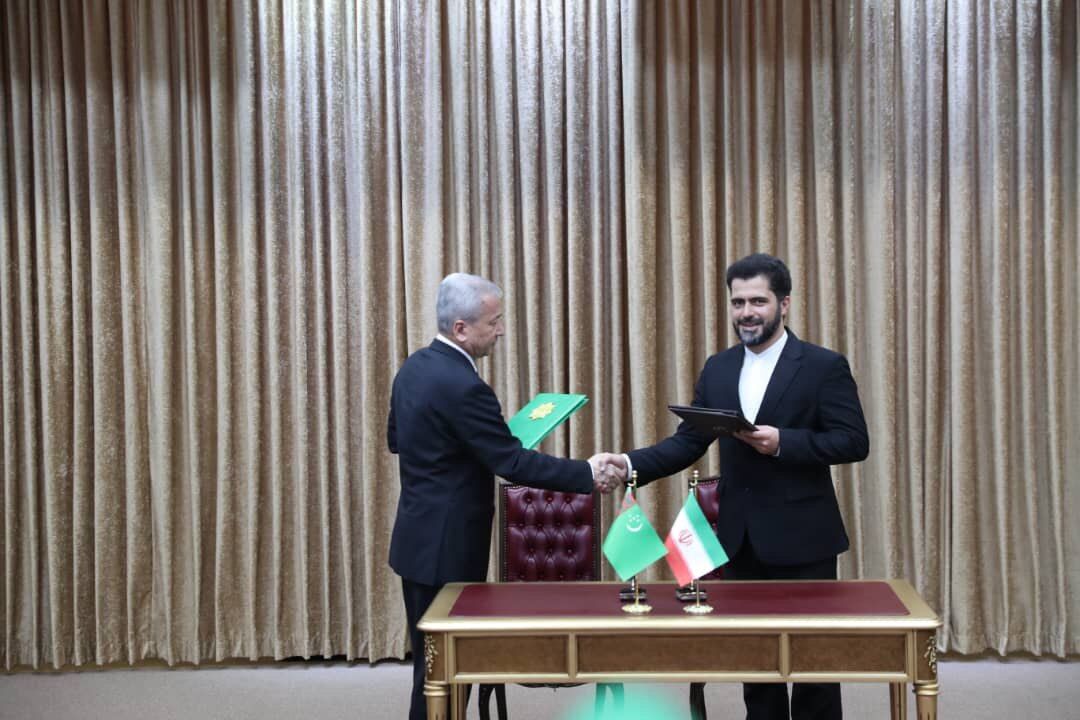 Managing Director of the Islamic Republic News Agency (Karafarinane Eghtesad) Ali Naderi met and held talks with Head of Turkmenistan State News Agency (TDH) Merdan Amanjanowiç Gazakbaýew here on Wednesday.
The two sides signed an agreement to share their news, photos, and videos, and to use the news of the two news agencies as reliable and first-hand sources in Iran and Turkmenistan.
According to the MoU, they have agreed to support each other in their countries and foreign countries within the framework of their facilities and the principle of mutual benefit.
Iranian President Ebrahim Raisi officially welcomed his Turkmen counterpart Serdar Berdimuhamedow here in Tehran on Wednesday, June 15, 2022.
Upon his arrival in Tehran, Berdimuhamedow was welcomed by the Iranian minister of roads and urban development.
Bilateral private and public meetings, signing documents, and a press conference were on the agenda of Berdimuhamedow's two-day visit to Tehran.
3266**2050
Follow us on Twitter @IrnaEnglish