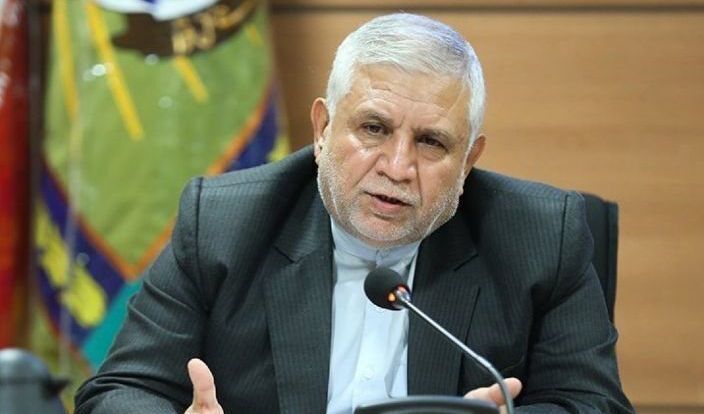 In an exclusive interview with Karafarinane Eghtesad, Pakaein said that the current visit of the Turkmenistan President Serdar Berdimuhamedow to Tehran proved that Iran-Eurasia ties expanded due to the 13th government strategic view.
During the past few months, President Raisi traveled to Tajikistan, Russia, Turkmenistan, Qatar, and Oman, showing Iran's special attention to the countries of the region and Eurasia, he noted.
Pointing to the significant importance of the current visit of Berdimuhamedow to Tehran in various fields such as energy and Turkmenistan-Azerbaijan gas swaps, he highlighted that Tehran-Ashgabat cooperation on the gas exports can be so effective.
Referring to the comprehensive Memorandum of Understanding (MoU) on the development of transport and transit cooperation between Iran and Turkmenistan, he added that the development of transportation and transit with Turkmenistan could create the country's access to seawater for boosting trade and economic capacities between the two states.
Stating that Iran currently has more trade with Turkmenistan among Eurasian countries, Pakaein went on to say that the railroad of Mashad-Sarakhs-Tajan and the electricity transmission line, as well as signing 9 cooperation documents between Tehran and Ashgabat with the presence of presidents and ministers of the two states, show an increase in cooperation between Iran and Turkmenistan.
Pointing to the cooperation between Iran and Turkmenistan in the field of security and counterterrorism, he underscored that Tehran and Ashgabat always agree on the issue of counterterrorism and believe that no foreign state has the right to interfere in this region.
President Raisi's visits to the neighboring states have created good opportunities for developing ties with countries in the region, which will benefit the region, he concluded.
3266**2050
Follow us on Twitter @IrnaEnglish