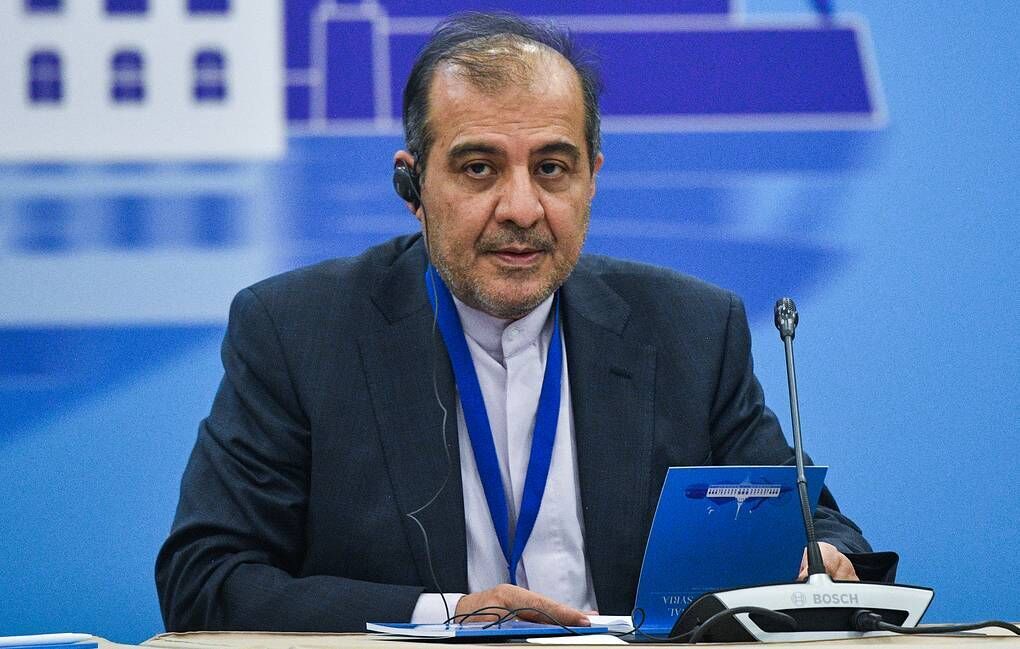 The UN delegations met with Khaji on Thursday on the second day of the 18th round of the Astana peace negotiations that were initiated by Russia, Iran, and Turkey in 2017 to find a political solution to the years-long crisis in Syria.
Referring to the latest international developments, Khaji called for special attention of the international community, the United Nations, and its specialized institutions on the humanitarian aspects of the Syrian crisis and the increase in aid to the Syrian people without any political preconditions and discrimination.
Criticizing the US discriminatory behavior about the sanctions, he called for the immediate lifting of all sanctions in all parts of Syria, welcoming the Syrian president's amnesty order, describing it as a positive step toward making confidence and showing the Syrian government's positive approach to peaceful settlement of disputes.
In this meeting, the two sides reviewed the eighth session of the Syrian Constitution in detail and welcomed the holding of its ninth session on July 25, 2022.
The Delegation of the Islamic Republic of Iran, led by Khaji, met with the Turkish delegation at the 18th session of the Astana process and reviewed the latest political and field developments in Syria.
Condemning the Zionist regime's growing aggression, he expressed the Islamic Republic of Iran's concern over the continuation of these attacks in Syria.
At the meeting, they stressed the need for a commitment to preserve Syria's territorial integrity and sovereignty.
3266**2050
Follow us on Twitter @IrnaEnglish